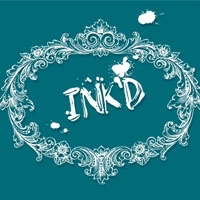 Playwrights Realm's Ink'd Fesival is this week, May 17-20th.
We started rehearsals last week for THE OTHER INSTINCT with director Sarah Krohn and a remarkable cast: Nilanjana Bose, Mahira Kakkar, Marjan Neshat, Farah Bala, Donetta Lavinia Grays, Rita Wolf, Bhavesh Patel, Tiffany Villarin, and Kelley O'Donnell; we'll have the full crew today, and then the reading is Thursday.
This process included working with set designer Jason Simms, who came up with some illuminating concepts & sketches; I'll be sharing those later.
The other plays in the festival are outstanding, and all very different, by playwrights & fellow Playwrights Realm fellows Lauren Feldman, Jonathan Payne, and David Zax — check them all out if you can.
Link for the festival is here:
http://www.playwrightsrealm.org/inkd